Sports Betting In Arkansas
Sports betting in Arkansas is now being enjoyed at several racinos across the state. The measure was approved via voter referendum in November of 2018, the regulations were set by the Arkansas Racing and Gaming Commission, and now sports bettors can go to three out of the four locations to put action on games. Oaklawn Racing Casino Resort took the lead on this front and launched the state's first-ever retail sportsbook in the summer of 2019. Southland Casino Racing was next in line to introduce some form of AR sports betting and Saracen Annex Casino Sportsbook followed them. But, online sports gambling in Arkansas does not seem to be an option that these gaming facilities will offer anytime soon.
For now, the only way to bet on the Razorbacks online and other sports teams around the country is through offshore online sportsbooks. But, when you break down the possibilities provided when using these sites, it's clear that you shouldn't be betting any other way. All of you Arkansas sports fans and gamblers will love the variety, benefits, and safety that the top sites provide and this page will focus on allowing you to get a glimpse into what online sportsbooks have to offer. We have provided potential players with a few recommendations for what sites are the best to use and have provided necessary information to understand before getting involved in such activities. The online gambling industry is getting more and more popular as the year's pass and once you get started with one of these sites it will be easy to see why.
Arkansas Sports Betting Laws + Statutes
Arkansas was one of the few states in the country to fully legalize sports betting after the repeal of the federal law known as the Professional and Amateur Sports Protection Act (PASPA). PASPA was repealed in May of 2018 and in November of that same year, Arkansas voters approved land-based sports betting on the ballot. The only places approved to offer sports betting were the states two racinos and the two slated to be built in Pope County and Jefferson County. However, the wagering types and other rules came afterward when the Arkansas Racing and Gaming Commission was put in charge of regulating the industry. What the ballot and current state laws didn't mention is anything pertaining to using an online offshore sportsbook. Those have remained in a legal gray area which is why so many residents use them every day.
Is Online Sports Betting Legal In Arkansas?
It is impossible for you to get in trouble for betting on sports online in Arkansas. Why? Because Arkansas, like most states, does not have any Internet gambling or sports betting legislation. In fact, one of the only ways you could get into trouble is if you owned or operated an online casino. Since this is unlikely, all you have to worry about is finding the best USA sportsbooks that offer you everything you need.
Facts About Legal Online Sports Betting In Arkansas
It Takes Less Than 21 Seconds To Place A Bet Online If You Already Have An Account
Those Who Wager On Sports In Arkansas Online Will Not Be Arrested
Individuals or Unlicensed Businesses Taking Wagers Fr om Residents Within State Lines Are Breaking The Law
Every Online Betting Site Accepting Arkansas Residents Has Sign Up Bonuses + Promotions
Which Sports Betting Sites Accept Arkansas Residents?
Since land-based sports betting in Arkansas isn't always the most convenient option for bettors in the state, the only option for many gambling enthusiasts is to find an online alternative. Fortunately, there are dozens of reputable Internet casinos and sportsbooks out there for sports betting in Arkansas. The trick, of course, is finding one that offers customer support and a safe, reliable gambling environment for players.
To help, the SportsBettingInArkansas.com staff included a handful of reviews that share the perks of some of the most popular online offshore sports betting sites that accept Arkansas residents. Each of these sites is safe to use in the state and operates outside the legal purview of both the Arkansas state government and the US federal government. They all also have customer support options in case you need help with understanding lines or depositing into your account.
Bovada Sportsbook - The Leader For Betting Money On The Arkansas Razorbacks!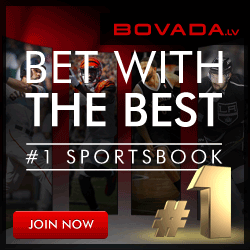 With the speed and anonymity that comes with using online sportsbooks, Bovada is quickly gaining popularity because of its solid reputation and Arkansas is proof.
Bovada is one of the top ranking sites with members in almost every state. Their 50% welcome bonus that rewards first time bettors with up to $250 has been convincing more and more Arkansas players to take the plunge.
Bovada is easy to sign up for and accepts Visa, Rapid Transfer, and Money transfer for deposits. Upon joining users will have a wealth of gambling information at their fingertips ensuring they are at the head of the pack. With membership steadily increasing over the years, Bovada has experienced a particularly large jump this year and we highly recommend that Arkansas residents see what all the buzz is about.
SportsBetting's Sportsbook - Highlights Include Friendly Interface, Low Deposit Limits + Fast Payouts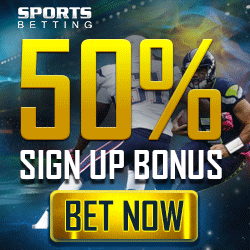 Each year, as we get ready to roll into the next college football season, we are often asked which sites are the highest quality for betting sports online, and, of course, if it is legal. Without a doubt, SportsBetting is one of the most highly recommended betting sites for Arkansas residents and all who are at least 18 years old are welcome to register for a free account. SportsBetting is another online sportsbook which boasts impressive bonuses which are currently highlighted by their 50% first deposit match bonus, good for up to $1,000, makes them a force to be reckoned with.
Using the website is a breeze and the interactive bet slip makes sure users always know where they stand in terms of wagers being made as well as the profit/risk amounts. Speaking of profits, potential users will be happy to know that SportsBetting has one of the fastest payout methods available to Arkansas residents as long as they use a cash wire transfer to deposit funds initially. In fact, SportsBetting has been known to provide same-day payouts in some cases!
BetOnline Sportsbook - Big Deposit Bonuses For Football Season; To $1K Each Time!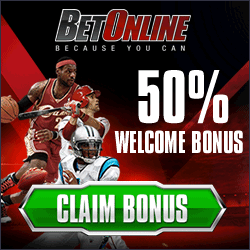 Everyone has joined an office pool to test their sports mettle against their co-workers a time or two. Now though more and more people are taking it to the next level and joining Internet sports betting sites like that available at BetOnline.
This online sportsbook drives a hard bargain, upon joining and making your first deposit, BetOnline users can receive 50% of that deposit, up to $1,000 back as free play money. On top of that, BetOnline also has a 25% lifetime bonus that means you will always get 25% more out of what you deposit.
This and other strong features such as live sports betting and added ways to gamble has led many to choose BetOnline as their preferred online sportsbook in Arkansas. All this added onto the easy deposits from over 10 trusted sources like American Express, MasterCard and Visa, and you can see why BetOnline is rated in the top-3 of our reader's favorite sportsbooks for sports betting in Arkansas.
Top Arkansas Sports Betting Sites
Rank
Online Sportsbooks
Bonuses Offered
Rating
US Players?
Play Now!





Does Arkansas Allow Pari-Mutuel Betting?
Arkansas is home to one of the oldest and most prestigious horse racing tracks in the world. Oaklawn Park in Hot Springs, Arkansas, opened in 1905 and continues to offer sports betting in Arkansas with world-class pari-mutuel thoroughbred horse racing.
Aside from Oaklawn Park, Arkansas residents need to check out Southland Park Gaming and Racing in West Memphis, Arkansas. This facility features simulcast horse racing as well as greyhound events. It is also considered a "racino," or racetrack casino hybrid that offers video poker and other electronic games.
Other Types Of Gambling Available In Arkansas
Other than online gambling, Arkansas residents can play a number of state lotteries and real-money bingo in many different places throughout the state.
Unfortunately, the state's racinos are the only place to gamble at land-based facilities in Arkansas. This may change in the future, however, since Arkansas already revitalized its horse racing industry by allowing Southland Park to open up electronic gambling. Is this a sign that the state will continue to expand its gambling opportunities? Possibly, though there is little chance that the state will regulate online sports betting or gambling anytime soon.

How Old Do I Have To Be To Bet Sports Online In Arkansas?
The legal gambling age in Arkansas is 21 years old and even though the sites we have reviewed and recommended on this page only require players to be 18, we still suggest that players wait until they are the state required age of 21 before they start gambling on sports. This just assures you that you won't get into any trouble as underage gambling could result in banishment from the site you are using and even a forfeiture of funds deposited. It's best to just avoid any of that risk and stick with the state age.
What Teams Can I Bet On In Arkansas?
Arkansas plays host to the University of Arkansas Razorbacks of the SEC and that is just about it. The Razorbacks are the only team in the state that you will find betting lines for at the major sportsbooks. Not to worry, though, players can bet on any sport, team, or player they want, they don't have to be from Arkansas. Pick from pro leagues like the NBA, NFL, MLB, NHL, or place bets on your favorite college sports. Whatever you decide, you will find plenty of lines to bet with at all of the sites we have recommended on this page.
How To Read American Odds!
Explaining to somebody how to read American odds is actually pretty quick and easy. American odds are easier to read than fractional and decimal odds because its whole numbers, the only thing you need to understand is what the symbols in front of the numbers mean. You will either see a negative (-) or positive (+) sign in front of the number next to the team or player you are betting on. The number indicates the odds and the positive or negative signs represents whether the team is a favorite or an underdog, with the negative being the favorite and the positive being the underdog. This means that betting on a team with a positive sign can net you more profit than that with a negative odd because it is less likely to happen.
What is Juice?
For sports betting in Arkansas, juice is the added percentage to bets that sportsbooks require. It acts as a tax in a sense and helps keep the operation running. Most sportsbooks charge an extra 10% as their juice but it could change depending on what site you use and even what sport you are betting on. So if you want to win $100 on a bet in which the odds are 11/10, you would need to actually bet $110 to account for the juice. Juice is also referred to as the "Vig".
College:
Arizona State Sun Devils
Arizona Wildcats
Northern Arizona Lumberjacks
Professional:
Arizona Cardinals (NFL)
Arizona Rattlers (AFL)
Arizona Diamondbacks (MLB)
Phoenix Coyotes (NHL)
Phoenix Mercury (WNBA)
Phoenix Suns (NBA)
Can I Signup At More Than One Sportsbook?
The question you should be asking yourself isn't "can I signup at more than one sportsbook" it should be "why haven't I signed up at more than one sportsbook?" There are so many ways having multiple accounts is beneficial to sports betting in Arizona.
First, players can shop the odds. Most sportsbooks won't have the exact same lines, so you can pick and choose which lines you think are more beneficial to you for a higher payout. Having multiple sportsbook accounts also assures you that you'll always be able to find odds on an event. If one book doesn't cover it, you can just go to another book that does.
Another great advantage to signing up for more than one sportsbook is a deposit method called book to book transfers. This feature allows you to transfer funds from one account into another so that you don't have to deal with withdrawal fees or deposit limits. Doing this allows you to really maximize your money.
Best Deposit Methods For Arizona Residents!
If you're looking for a way to fund your account quickly, try using bitcoin as your deposit method. With bitcoin, you can transfer large sums of money through a secure source, ensuring that your deposit arrives quickly and safely. This deposit method also allows players an extra sense of anonymity, because you don't need to put your financial info onto the page.
Using a credit card is the most traditional way to deposit to your online sportsbook account. This method is incredibly secure. We like to put it this way – if you purchase things off amazon, you should have no qualms about using your credit cards at an online sportsbook. The payments are processed the same way. When sports betting in Arizona, there are a number of different ways to fund your account. These just happen to be two of the best.